EXPIRED
12.11.2022 - 12.16.2022 (Valid Dates expire on 12.16.2022 at 11:59pm cst)
Okkur Sunglasses x Dining Guru $100 Restaurant Voucher.
SHOP $39.99 and up, receive $100 Restaurant Voucher.
This exclusive voucher can be used at restaurants ,entertainment or services.
(only 77 Dining Vouchers Available)
Dining Voucher to use in US or Canada covering 98% of the US Population, over 100,000 offers of restaurants in 10,000 cities and coast to coast coverage throughout Canada. Use at home in your area or when you travel!
* No Time Share Involved*
*You Do Not Need To Sit Thru A
Time Share*
Your restaurant voucher will be delivered via email from Dining Guru. Please check your spam/junk mail. Allow up to 24hrs for voucher to generate.
Okkur Sunglasses has partnered w/ Dining Guru
Dining Guru is powered by Dining Advantage.
To activate your voucher please click here:
https://www.diningguru.com/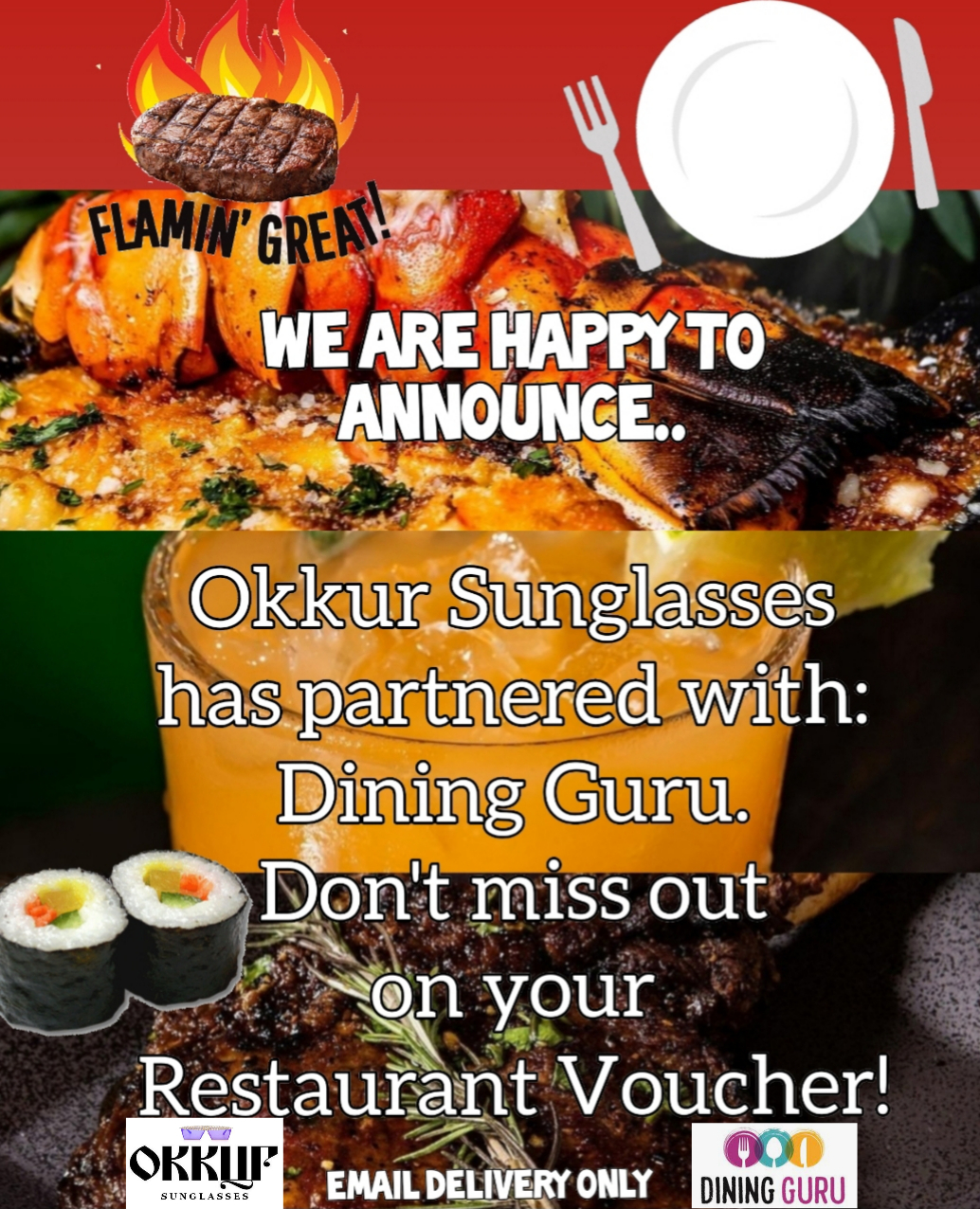 $7.95 activation voucher. This promotion expires on 12.16.2022 at 11:59pm cst.
One email valid per month for voucher when promotion is active.